Custom NPB Solutions for 5G and Data Center Networks
Objective
The active deployment of 5G networks in Asia and worldwide creates numerous challenges for network operators to meet the growing demand to monitor, understand, identify and diagnose the issues in the networks. Building a reliable infrastructure is critical to gain real-time and continuous insight into improving application QoS with a better user experience.
Challenges
The ground truth is that Carrier Service Provider (CSP)'s networks are unique for a good reason. They are purposefully architected for a complex set of objectives for better user experience and lower operational costs. All that uniqueness requires the Network Packet Broker, one of many pillars in the visibility infrastructure, to be flexible, performant, and evolutionary. Carriers also realize, often late, that keeping these capabilities up with the network expansion is even more difficult.
The traditional fixed-function NPB can impose a severe limitation on the tunneling protocols, network topologies, and filter capabilities that carriers may choose from. As a result, the critical new features to CSP often take too long or even become impossible to implement.
The conclusion is that the next generation visibility networks for the coming 5G era require a new solution. The Intel P4 based Tofino switch chipset meets this challenge head-on.
Solution
Intel® Tofino™ is the world's first end-user programmable Ethernet switch. It is built using a Protocol Independent Switch Architecture (PISA) and is P4-programmable.
Netberg offers three Intel Tofino-based switches: Aurora 610, Aurora 710, and Aurora 750.

The three models offer a wide range of port densities in three configurations: 48x 10G/25G + 8x 40G/100G, 32x 40G/100G, and 64x 40G/100G, respectively; With breakout technology, up to 256x 10G/25G ports can be supported. All three models provide throughput of 1.2Tbps, 3.2Tbps, and 6.4Tbps, respectively.
The switch hardware is OS neutral with the ONIE post BIOS environment to load the operating system customers choose to use.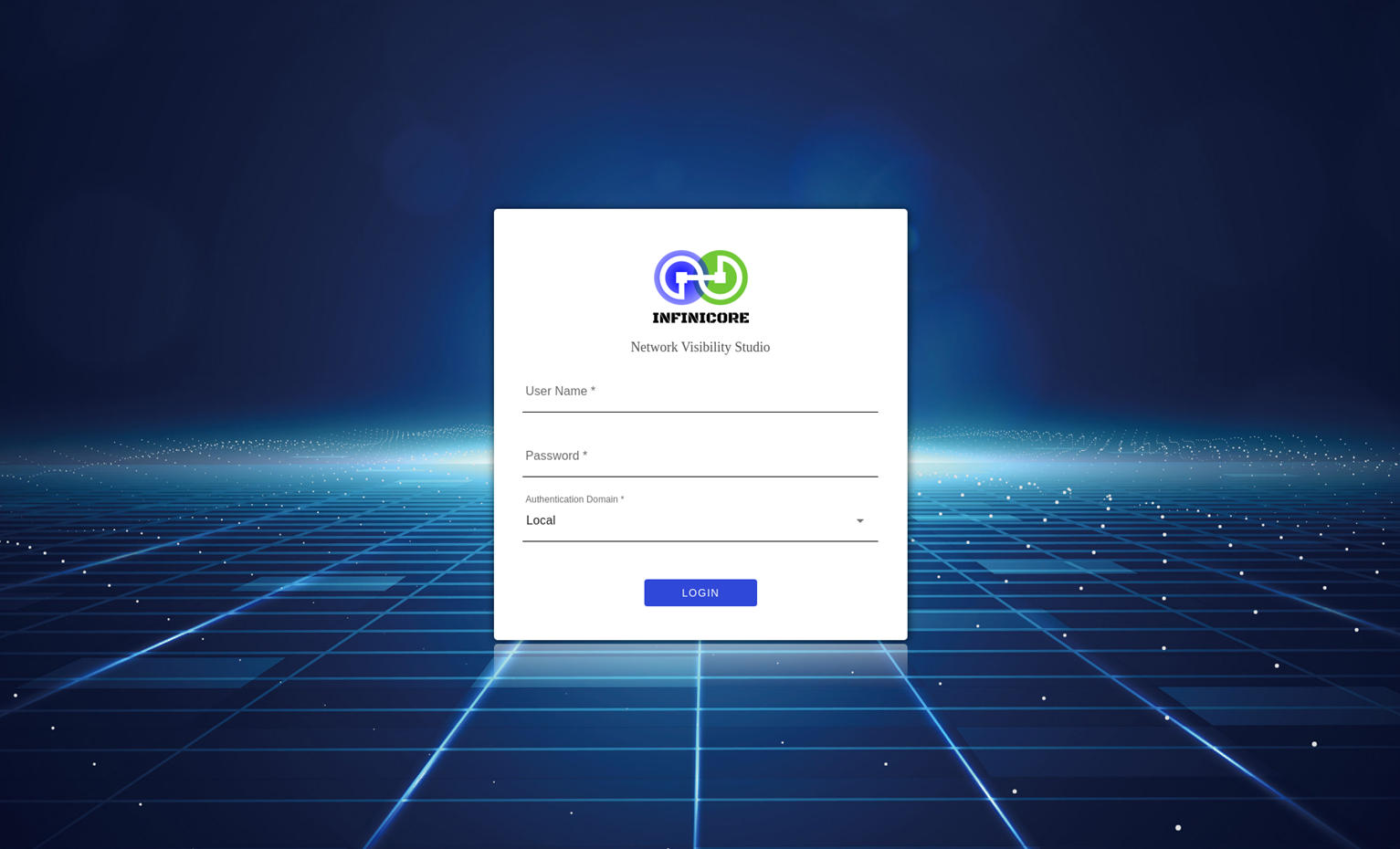 For a shorter time to market, when customers require a field-proven, carrier optimized, and battle-tested operating system to use, the Visibility Studio from InfiniCORE Networks can be a perfect match to the hardware.
InfiniCORE Networks, headquartered in the heart of Silicon Valley, United States, produces a new generation visibility operating system known as Visibility Studio. Visibility Studio is a software-defined and hardware-accelerated solution born for the programmable age of networks.
InfiniCORE's Visibility Studio transforms the Aurora 610, Aurora 710, and Aurora 750. into a visibility powerhouse, leveraging the programmability in the Tofino chipset. Visibility Studio provides a full data path design environment known as the NextIO Design Environment right from the Web-based UI.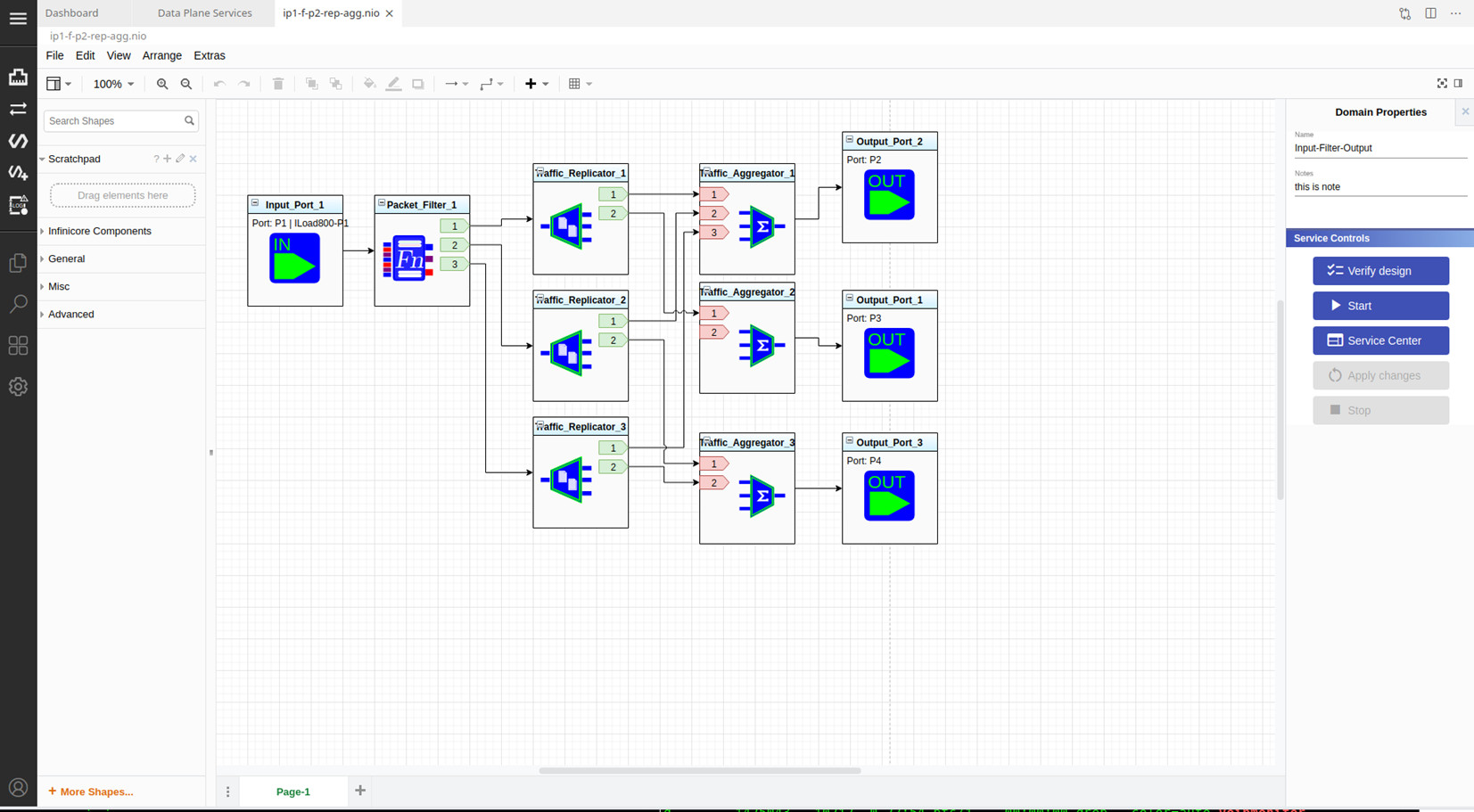 With Visibility Studio, traditional NPB functions are supercharged. Functions such as Aggregation, Replication, Filter, Load Balancer, etc. works now in a deeply nested tunneling environment that the carrier may have. Tunneling protocols such as Cisco Fabric Path, VnTag, VLAN, QinQ VLAN, MPLS, VxLAN, GTP, GRE are well supported. Customers can choose the outer or inner layer they are interested in to apply visibility actions.
Additionally, Visibility Studio empowers the Aurora platform to function as a hub to integrate other visibility functions such as NetFlow, Deduplication, DPI, and Capture functions. High Availability is also supported.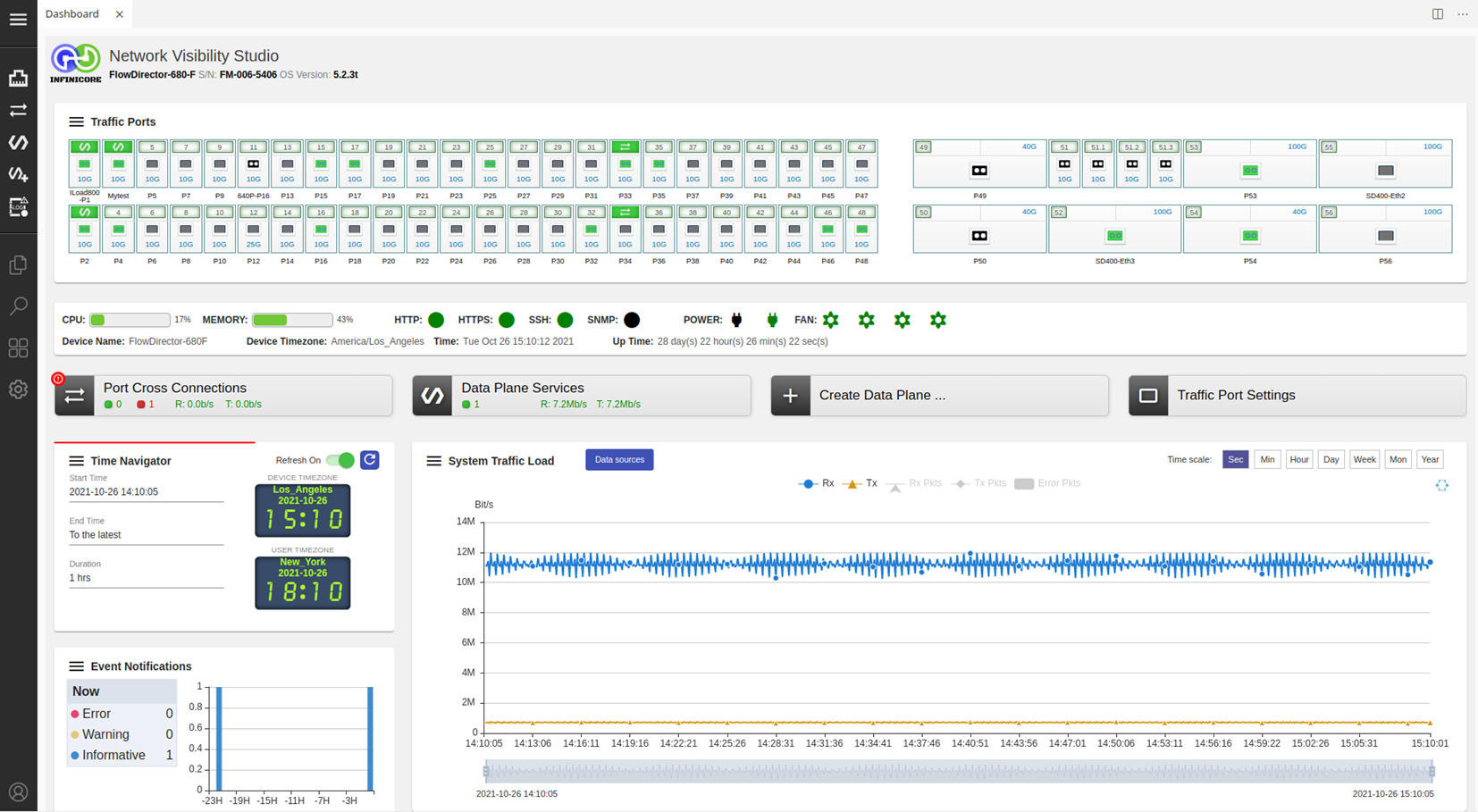 Together with InfiniCORE's Visibility Studio, Aurora 610/710/750 enjoys success in many real-world, large-scale deployments in fixed, data center, and mobile environments in several major CSPs. Customers enjoy the record-short deployment time, rich functionality from the get-go, and flexibility of continuous evolution.
Why Netberg
– Strong model line with Intel Tofino inside, covering all configurations.
– Keeping BSPs and system drivers up to date to help with development.
– The ability to customize solutions.