NEWS
Launch of SONiC distribution by Netberg.
Taipei, Taiwan 13th of July 2022.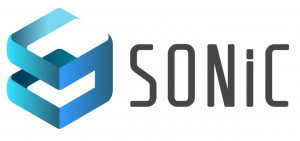 Netberg launches its hardened SONiC distribution for Intel Tofino and Marvell Teralynx platforms.
The supported range of open network switches goes from 2.0T Aurora 610/615 to 6.4T Aurora 750, meeting the needs of cloud, enterprise, and campus network environments. Validated cables and optics from industry sources ease interop concerns.
SONiC offers rich network functionality, like BGP, EVPN, VXLAN, and RDMA for the most demanding cloud networks. Its open-source architecture and Linux at the core bring ease of use, a large community, and high management automation. Any scalable deployment requires strong telemetry capabilities, and both Intel Tofino and Marvell Teralynx platforms are up to the task.
"Developing SONiC by Netberg, we focus on stable releases," – said Andrew Sapronov, CTO of Netberg. "SONiC.202111 for Intel Tofino and SONiC.202012 for Marvell Teralynx bring a robust stack of features and capabilities to our customers. We deliver a production-ready, supportable solution with our open networking platforms."
About Netberg:
Netberg provides advanced hardware solutions for data centers, telecoms, and enterprises worldwide. Netberg offers a full line of open networking products with commercial and open-source NOS/SDN software and custom hardware and software development services.
More information about Netberg can be found at www.netbergtw.com