A Data Center and Telecom services operator was looking at expanding its network while reducing CapEx and OpEx.
Challenges
Having a reliable and efficient network as an important component for business success.
Reducing management complexity and adopting easy scalable and automated architecture.
Adopting 100G and 25G technology, increasing bandwidth and reducing cabling complexity.
Solution
Netberg Aurora 720 and Aurora 620 switches took their place at the network core, increasing available bandwidth by 2.5 times, reducing cabling complexity by over two times.
Netberg Aurora 420 and Aurora 220 switches took their place at the network edge, providing access to products and services for end-users.
The project started during the spring of 2016, since then the network has proven its reliability. High performance, low latency switches ensured the network efficiency.
Multiple NOS options were considered, including developing a custom network stack using OpenNSL, and ICOS became the platform of choice. Its advantages are:
A rich set of L2 and L3 features.
No learning curve period with the industry-standard CLI interface.
Native Linux user and system feature management.
Text-based configuration files for easy scripting.
Running in the NOS-as-a-Service mode, allowing installation of open-source Linux applications.
Use of Linux shell tools to manage interfaces and routes.
Support for Zero-Touch Provisioning.
Support for Automation and DevOps Tools, such as Puppet and Chef.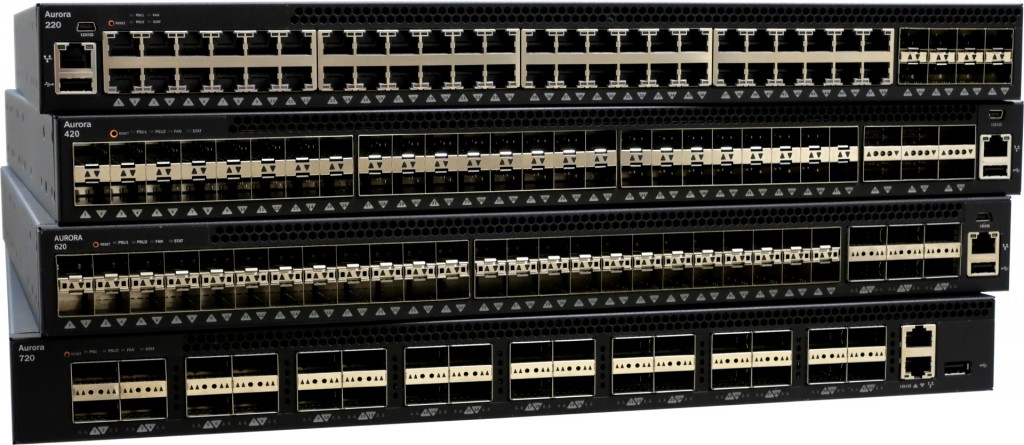 Why Netberg
Netberg meets the growing demand for "white box" switches, similar to A-brands by features, but less expensive. Providing multiple NOS options, we help customers
to build the optimal network they need.
A wide range of products with throughput rates from 1 to 100 Gbit/s.
Open Network Install Environment (ONIE)-enabled switches allow choice of NOS.
High-quality hardware.
No vendor lock-in.
Multiple NOS options.