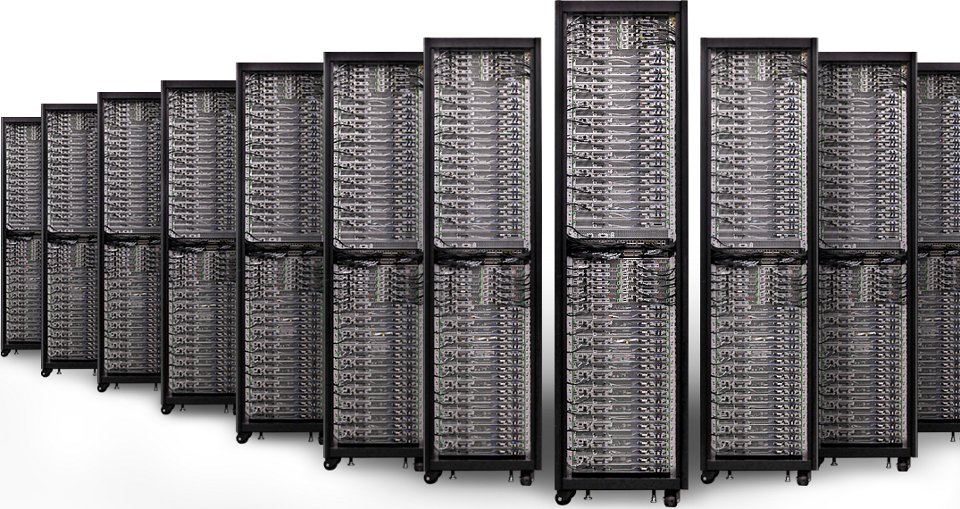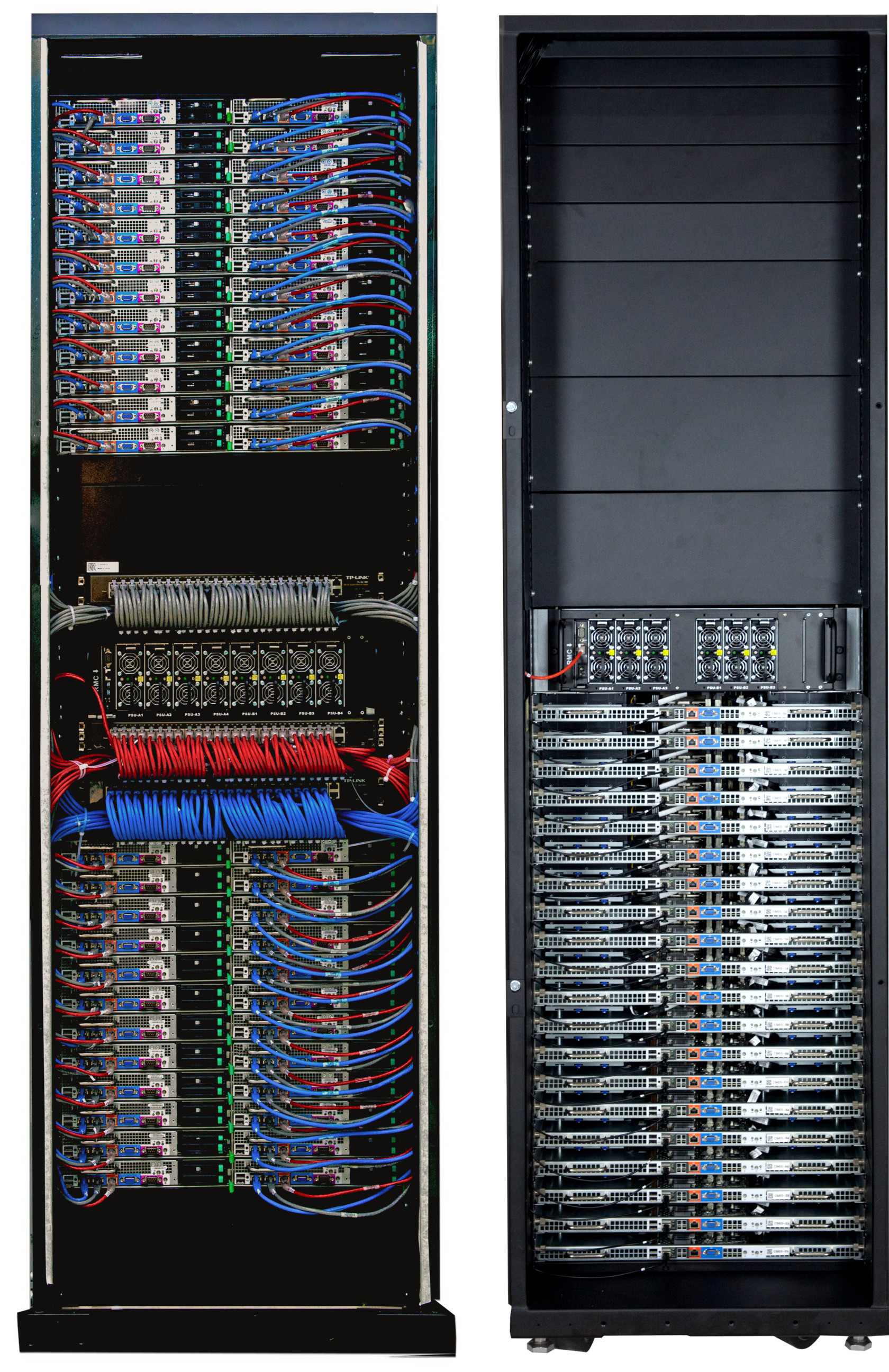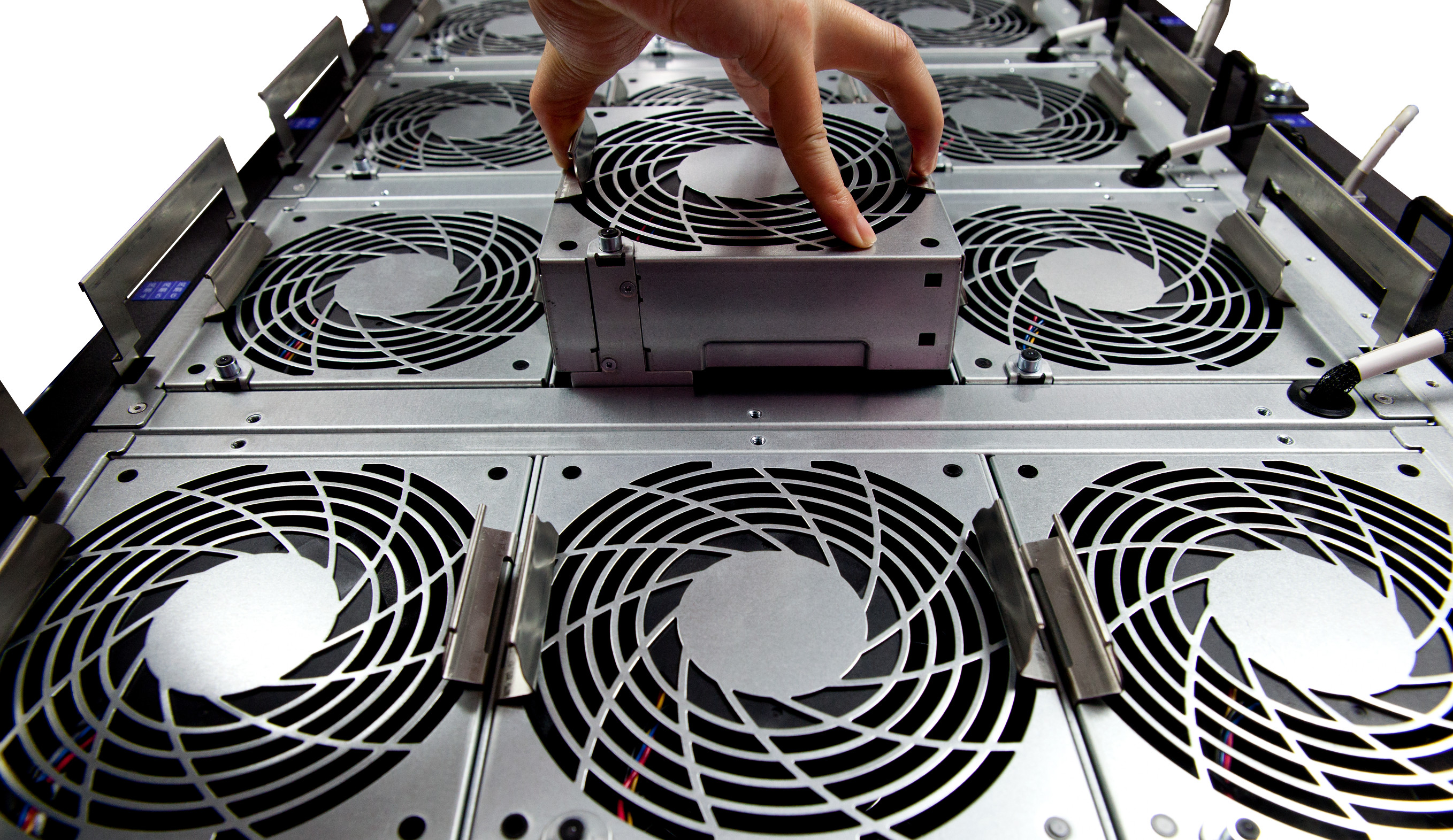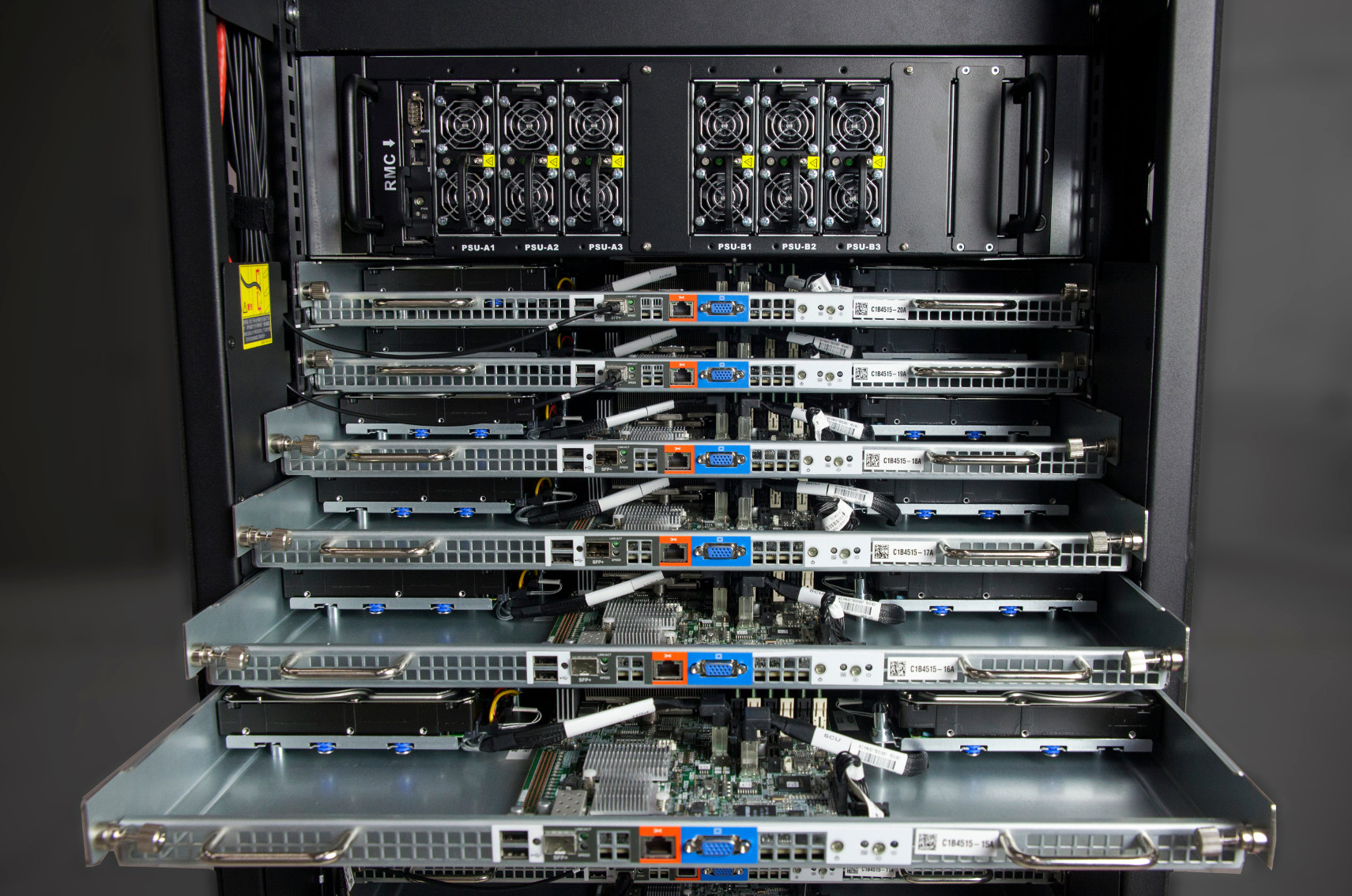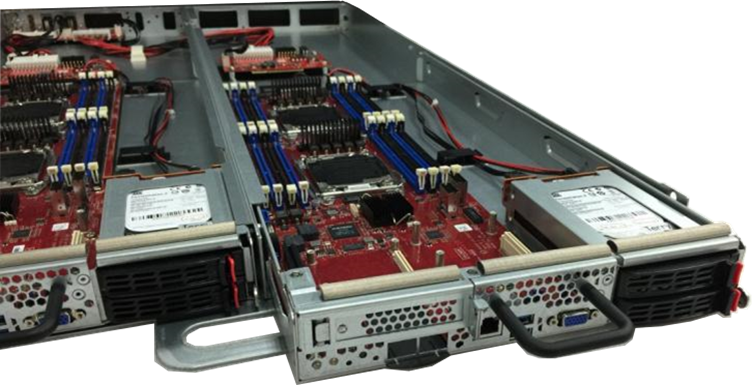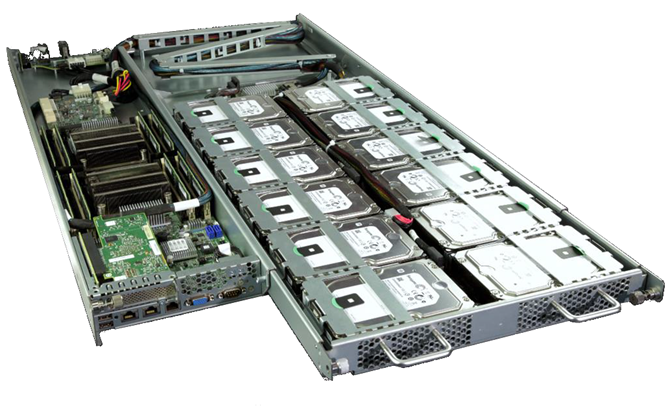 Modern data center consists of thousands and tens of thousands of servers and storage systems working together to power most complex applications in the world. Search engines, social networks, cloud computing platforms, high-performance computing solutions require the totally new concept of computing architecture and service.
Netberg Kratos 2 is designed to solve main DC problems with minimal power consumption, efficient redundant cooling, simple deployment with a high density of computing power. Variety of compute nodes, multiple storage options, and open network approach are packed together into the vanity-free 21″ Open standard enclosure to provide cost-optimized, high-performance architecture for enterprise and cloud-scale workloads.
Kratos 2 is the real scale-out solution. From single rack to hundreds of racks in one datacenter – it will protect your investment by offering easy service, clear upgrade path and flexibility of combinations of storage and compute resources in a single rack.
Ease of service
Tool-less access to all nodes and IO from the cold aisle to reduce maintenance and support cost to a minimum level.
Effective power subsystem
Replacement of individual power supplies in each server for redundant, hot-swappable rack-level power distribution with nearly perfect phase balancing without increasing cost virtually eliminate the inherent datacenter "stranded power" problem.

Titanium-grade power shelf with multiple source configurations delivers higher efficiency and reduce fail-rate.

Optimized cooling
Smart cooling subsystem consists of hot-swappable redundant trays with large size fans. RMC control creates a cabinet-level thermally managed solution with up to 80% power saving over traditional individual server cooling.
High density
Up to 80 air-cooled compute nodes in the 46U cabinet.
Better TCO
Dense high-performance platform.
Deployment time is also dramatically decreased over traditional rackmount servers.
Better PUE through rack-level cooling management.
Rack Management Controller for rack-level power capping.
Leveraging Open Compute 21" standard for better cost
Specification
Rack
26-46U
Max spec
40U for nodes, 3U for switches
Compute
Demos K130 1U2Nodes, spec per node:
2 x Intel Xeon E5-2600 v3/v4, up to 135W
16 x DIMM DDR4 ECC Reg
1 x OCP mezz
1 x PCIe x16 LP
ASPEED 2400 BMC
2 x 2,5" HDD hot-plug
1 x 2,5" HDD fixed

OR

Demos K130-A 1U2Nodes, spec per node:
2 x Cavium ThunderX 48 core 64-bit ARMv8 Data Center & Cloud Processors
16 x DIMM DDR4 ECC Reg
1 x OCP mezz
1 x PCIe x16 LP
ASPEED 2400 BMC
2 x 2,5" HDD hot-plug
1 x 2,5" HDD fixed
Storage
Demos K120 storage node:
2х Intel Xeon E5-2600 v3/v4, up to 120W
16x DIMM DDR4 ECC Reg slots
1x OCP mezz slot
1x PCIe x16 LP
ASPEED 2400 BMC
LSI2308 SAS mezz
1x 2.5" internal HDD
12 x 2.5"/3.5" HDD hot-plug

OR

Demos K120-A storage node:
2 x Cavium ThunderX 48 core 64-bit ARMv8 Data Center & Cloud Processors
16x DIMM DDR4 ECC Reg slots
1x OCP mezz slot
1x PCIe x16 LP
ASPEED 2400 BMC
LSI2308 SAS mezz
1x 2.5" internal HDD
12 x 2.5"/3.5" HDD hot-plug

OR

Aeon J120 JBOD:
12 x 2.5"/3.5" HDD hot-plug

Ethernet and interconnect
Ethernet network:
1G Aurora 220
10/40G Aurora 420
100G Aurora 720

High-speed low latency interconnect:
Mellanox InfiniBand
Intel Omni-Path
Power
3U power shelf – Titanium efficiency
- N+N mode with AC source redundancy (12.5KW output limit) or N+1 mode for maximum power output (22.5KW, AC redundancy planned for Q2/2016)
- 380Vac(3 phase), 220Vac or 240Vdc input support
- 12Vdc output for servers
- Up to 3 RPSU switches with pass-thru connection (no effect on 12Vdc output)
- Integrated RMC (rack management controller)

Up to 2 shelves per rack for power-hungry applications, 45KW total output
Management
IPMI 2.0, KVM over IP, Virtual Media, dedicated Ethernet in each node

RMC controller in each power shelf support SMASH, RESTful API, IPMI 2.0
Dimensions (D x W x H), mm
Up to 1200 x 600 x 2300
Cooling
4U cooling tray
- Redundant hot-swappable cooling modules
- CPU TDP up to 135W on compute nodes
- CPU TDP up to 120W on storage nodes
- Each fan module consists of 3x 140x38mm heavy-duty PWM fans with optimal fan speed control
- 25degC ambient temperature : 30%~50% fan duty
- 35degC ambient temperature : 40%~70% fan duty
- 40degC ambient temperature : 50%~100% fan duty
Environmental spec
Meets ASHRAE_A3 specification (40degC ambient)