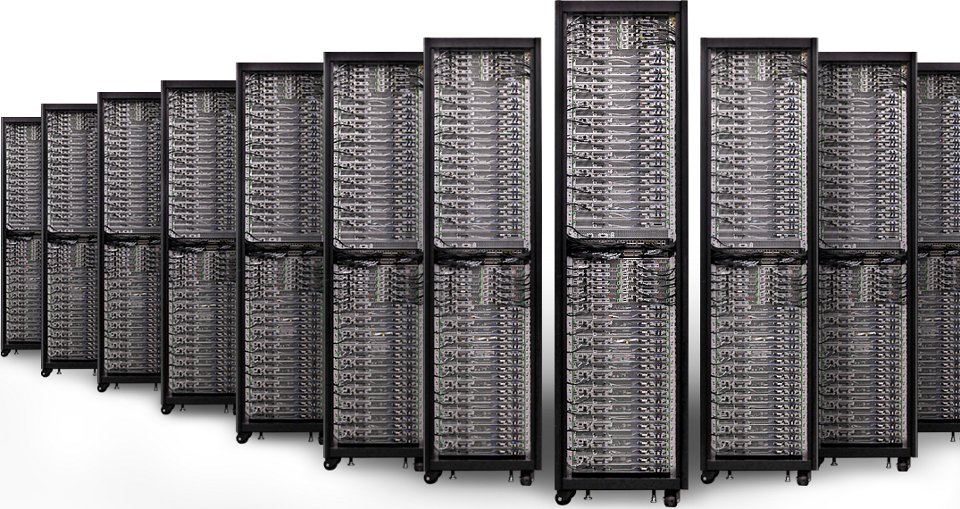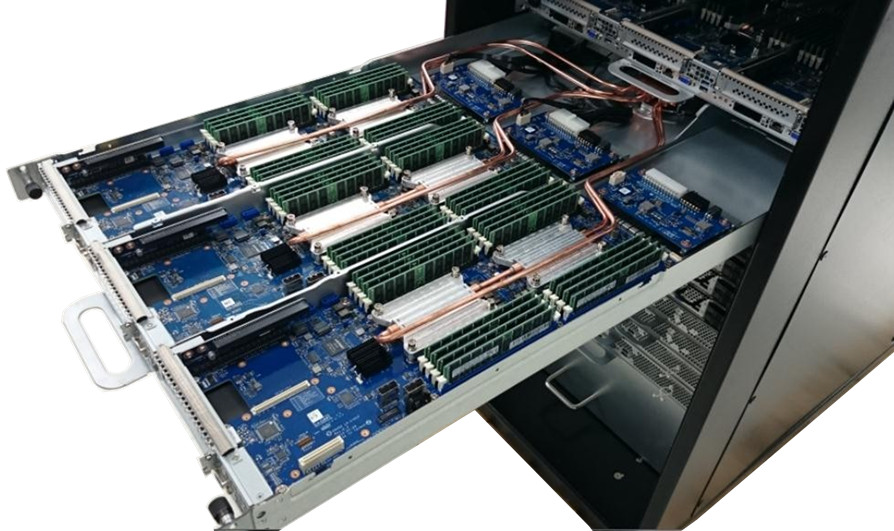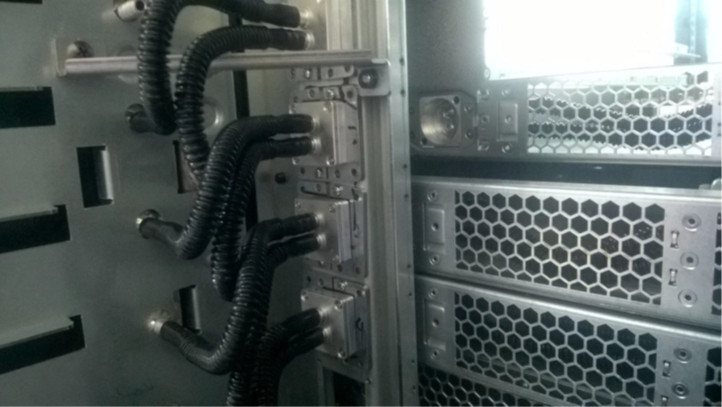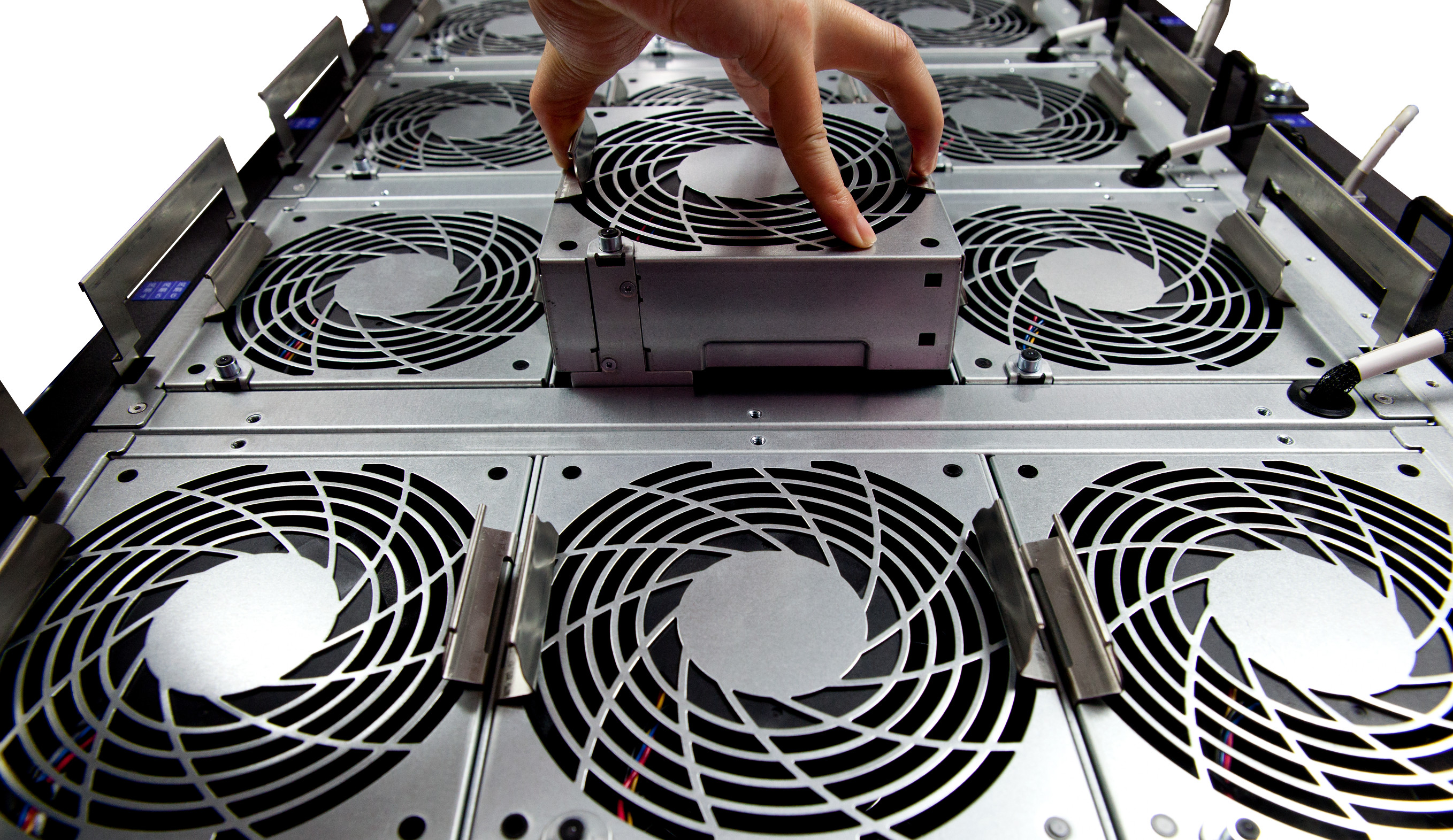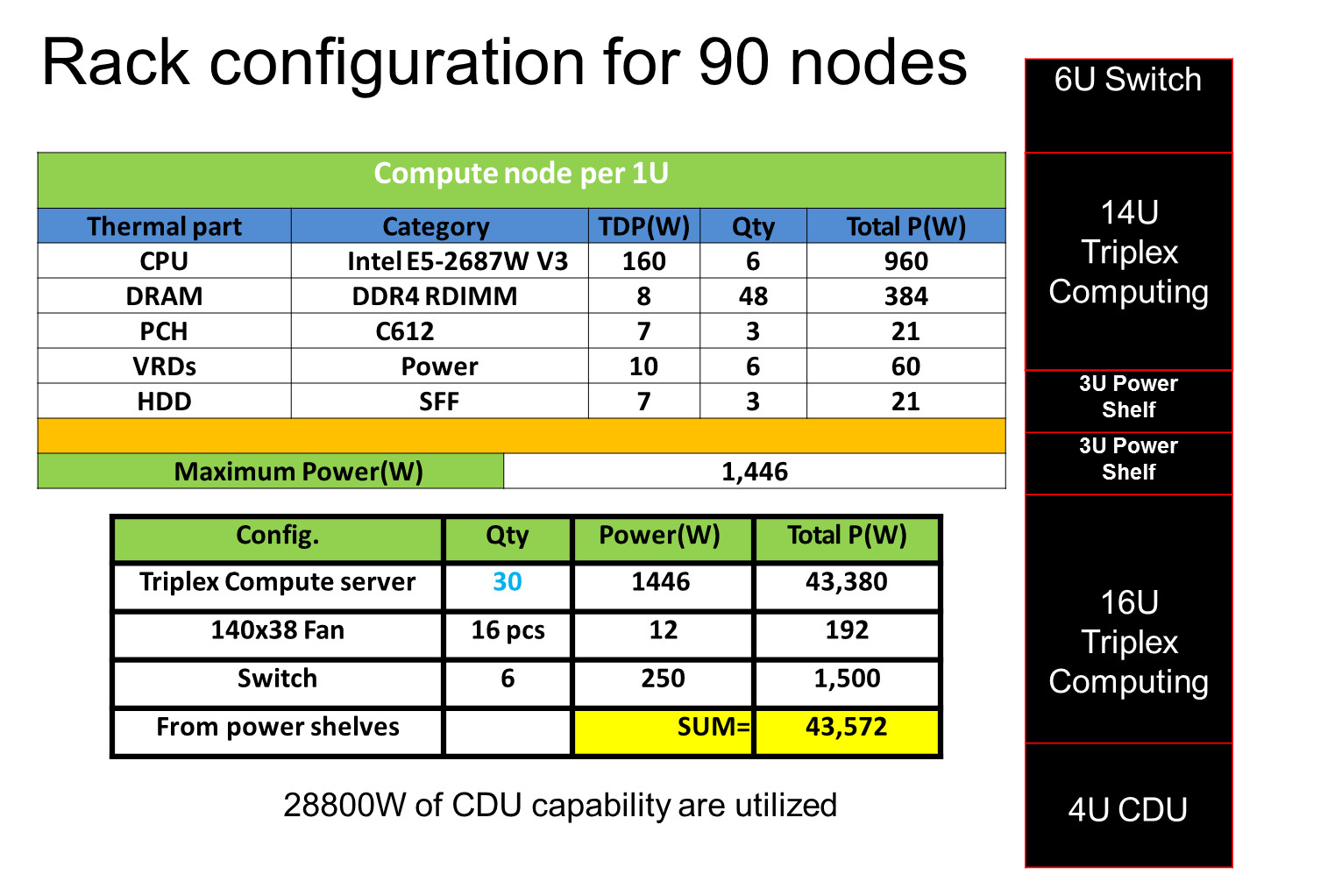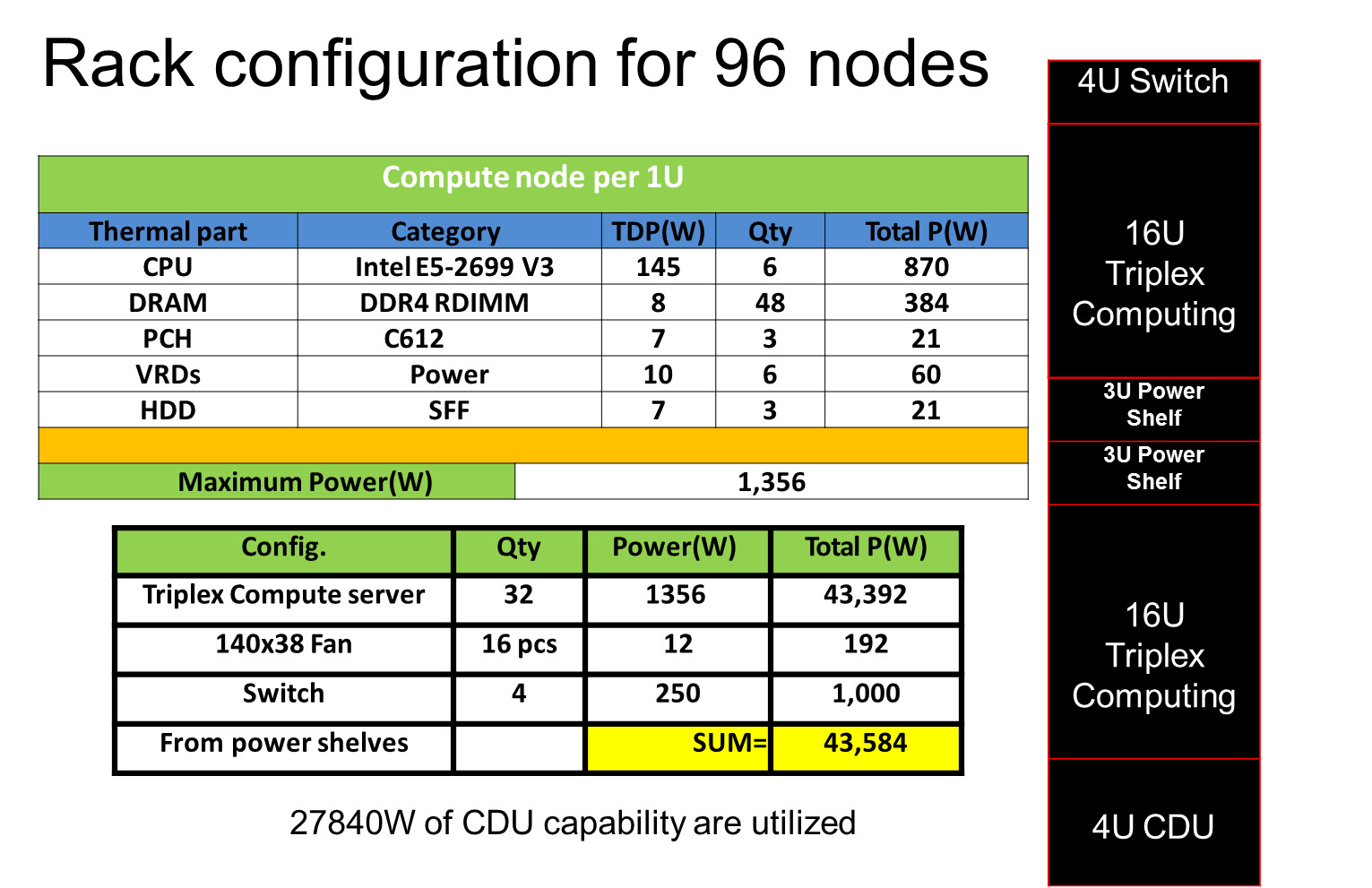 High-performance computing (HPC) is driven by ever-growing demand for performance from research and technical workloads. The backbone of science and engineering, it was the domain of feature-rich, proprietary, and extremely expensive systems or affordable off-the-shelf product with severe limitations.
In high-frequency trading is at the forefront of financial world today. There is no time to waste, every nanosecond advantage in trading applications matters and may bring millions of dollars of profit. That's why support for segment-optimized high-frequency CPUs and stable system performance metrics is critical. On the other hand, high performance of such CPUs is complemented with high heat dissipation and reduced Tcase temperature that leads to many problems in traditional air-cooled designs.
Common air-based dense designs are thermally limited – 2U four node servers can support 145W CPUs with special heatsinks, DIMM count limitations, ambient temperature and so on. Low-latency designs consume enormous power for cooling and cannot offer reasonable density.
The Kratos 2 Aqua is our answer to all these challenges. Its design is based on Kratos 2 rack with one significant difference – implementation of liquid cooling for CPU in the compute nodes. This innovation allows the use of the most powerful Intel® Xeon® processor E5-2600 v3 product family CPUs – 18-core Xeon E5-2699 V3 or 160W Xeon E5-2687W V3 processors without concerns about heat dissipation or performance deviations. Furthermore, compliance with the vanity-free 21″ Open standard brings a mass-market economy to the once expensive world of proprietary systems.
Liquid-cooling not only removes limitations on CPU power appetite but also cut your capital expenditures by eliminating a significant portion of CRACs and return electricity bills back to earth from sky heights.
Hybrid cooling
- CDU (Coolant Distribution Unit) thermal capability – 30KW.
- Liquid tank capacity – 15 Litres, yearly refill rate about 11L (on-line refill).
- The cooling process is managed by CMB (Coolant Management Board), fully integrated with RMC.
- The liquid pump is redundant.
- Warm water supply friendly.

Smart air cooling subsystem consists of hot-swappable redundant trays with large size fans. RMC control creates a cabinet-level thermally managed solution with less than 360W power consumption in the 46U rack.
Ease of service
Tool-less access to all nodes and IO from the cold aisle to reduce maintenance and support cost to a minimum level.
Reliable coolant distribution:
- Leakproof blind-mate double shut-off connector, no manual operation needed.
- All aluminum and all brazing, light weight, low cost, and high reliability of the liquid cooling solution.
- Fully integrated into the rack.
Unlike other solutions, the Kratos Aqua liquid cooling machinery is fully integrated into rack thus enable servicing like common air-cooled solutions.
Effective power subsystem
Replacement of individual power supplies in each server for redundant, hot-swappable rack-level power distribution with nearly perfect phase balancing without increasing cost virtually eliminate the inherent datacenter "stranded power" problem.

Titanium-grade power shelf with multiple source configurations delivers higher efficiency and reduce fail-rate.

Extreme density
Up to 96 liquid-cooled compute nodes in the 46U cabinet.
Better TCO
Dense high-performance platform.
PUE (Power Usage Effectiveness) value below 1.07
Modular design for easy scaling
Leveraging Open Compute 21" standard for the better cost.
Standard 600mm-wide cabinet.
Integrated all-in-one rack.
Specification
Rack
26-46U
Max spec
40U for nodes, 3U for switches
Compute
Demos K140 1U3Nodes, spec per node:
2 x Intel Xeon E5-2600 v3/v4, up to 160W
16 x DIMM DDR4 ECC Reg
1 x OCP mezz
1 x PCIe x16 LP
ASPEED 2400 BMC
1 x 2,5" HDD fixed
Storage
Demos K120 storage node:
2х Intel Xeon E5-2600 v3/v4, up to 120W
16x DIMM DDR4 ECC Reg slots
1x OCP mezz slot
1x PCIe x16 LP
ASPEED 2400 BMC
LSI2308 SAS mezz
1x 2.5" internal HDD
12 x 2.5"/3.5" HDD hot-plug

OR

Aeon J120 JBOD:
12 x 2.5"/3.5" HDD hot-plug
Ethernet and interconnect
Ethernet network:
1G Aurora 220
10/40G Aurora 420
100G Aurora 720

High-speed low latency interconnect:
Mellanox InfiniBand
Intel Omni-Path
Power
3U power shelf – Titanium efficiency
- N+1 mode for maximum power output (22.5KW, AC redundancy planned for Q2/2016)
- 380Vac(3 phase), 220Vac or 240Vdc input support
- 12Vdc output for servers
- Up to 3 RPSU switches with pass-thru connection (no effect on 12Vdc output)
- Integrated RMC (rack management controller)

Up to 2 shelves per rack for power-hungry applications, 45KW total output

Management
IPMI 2.0, KVM over IP, Virtual Media, dedicated Ethernet in each node

RMC controller in each power shelf support SMASH, RESTful API, IPMI 2.0
Dimensions (D x W x H), mm
Up to 1200 x 600 x 2300
Cooling
4U cooling tray
- Liquid cooled compute nodes, 30KW thermal capability of the CDU (Coolant Distribution Unit)
- CPU TDP up to 160W on compute nodes
- Redundant hot-swappable cooling modules
- CPU TDP up to 120W on storage nodes
- Each fan module consists of 3x 140x38mm heavy-duty PWM fans with optimal fan speed control
- About 300W fan power consumption in 46U rack
Environmental spec
Meets ASHRAE_A3 specification (40degC ambient)