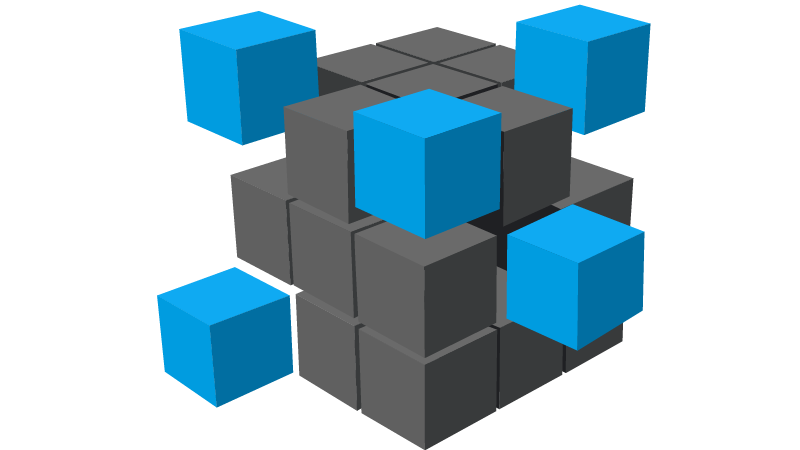 Innovations are crucial for staying competitive in the fast-changing world. In the era of 5G cloud-native architectures, Smart Cities and other Edge applications, IoT, AI, and Autonomous cars, introducing new innovative products and services rely on how quickly you can deliver them to your customers.
Modern networks continuously advance, and an ever-growing number of connected devices demand new protocols or encapsulations. Staying in control of the network became a real challenge. Traditional network product vendors cannot provide new solutions in time or at all.
Netberg offers custom fit-for-purpose software development that will solve your unique business challenges by deploying wire-speed capable multi-terabit platforms to handle traffic in the exact way you need.
Using our programmable platforms with Intel Tofino or Innovium Teralynx silicon, we deliver products and support that helps you to stay ahead of the competitors.
Contact us at sales@netbergtw.com to get started!
Understanding your business requirements
We talk about your needs, desired functionality, and make sure that custom software is truly needed.
In-depth discussion and requirement analysis
If the decision is to build, we start with an in-depth discussion about your project's short and long-term goals.

We need to know your goals and understand your existing infrastructure to ensure the success of the project. Communication and collaboration on the project is the key to enable smooth development. A critical outcome of the collaboration is a clear vision among everyone for what the software is required to do - and not do.

Creating an action plan
Going from a Proof of Concept (POC) to a mature production-ready product takes a well-planned roadmap that accords with your goals, timeline, and operating budget.

When requirements are defined (they will likely change more than once) - modern development methodologies and practices help deliver software efficiently and rapidly.
Pushing HW to the limit
COTS software does not utilize the full potential even of fixed-function ASICs.

Developing a fit-for-purpose suite helps to get more performance and implement unorthodox packet processing techniques.
Product Enhancements and Support
Once the product is working in your network, your next natural move is enhancing its functionality with more innovative features. Netberg will help you to add more features upon request.

Maintenance and management are essential to eliminate critical bugs and troubleshoot production issues. Netberg provides support services to reduce costs and optimize efficiency, and increase speed and innovation.
IP Protection
Innovations come from unique ideas, and protecting intellectual property is a must for any business. Netberg understands this and keeps your information, data, and processes safe.
Specification
Real-Time Network Orchestration
Operate, monitor, and debug your network effectively and effortlessly.

Map, tap, tag, replicate, and load balance your traffic across any input and output ports.

Remove MPLS labels, VLAN/VXLAN tags, and decap tunneling protocols, such as GTP, GRE, and PPPoE, to choose the types of traffic that you would like to send to specific monitoring, forensic, and security tools for in-depth analysis. Network administrators can cost-effectively improve the network performance without risks of service disruption.

Collect end-to-end data on your network state in real time to monitor issues - including short-lived events - that cause data bottlenecks and network failures.

Tailored visibility solutions deliver faster incident response, better policy compliance, situation awareness, and continuous monitoring at a cloud or carrier network scale.
In-Network DDoS Detection
Modern Programmable Ethernet Switches can enable networks that detect DDoS attacks faster and mitigate them more effectively due to their exceptionally high performance, and because these tasks are performed in the network and don't rely on other resources.
Layer 4 Load Balancer
Load-balancing efforts often need complex appliances that can be a burden on the network infrastructure.

Supporting multiple load-balancing mechanisms, resilient hashing, and flexible allocation of hardware resources to load-balance millions of connections, load-balancing can be done inside the switch, providing multi-terabit traffic distribution for Layer 3 and 4 services and applications.
Custom Protocols
New or custom protocols and encapsulation techniques, or unorthodox decap of existing tunnels doesn't have to wait for a new generation of switching silicon.

Using programmable silicon, users can upgrade their network in real-time.
Other Applications
DNS caching
Firewall
Tunnel gateways
And more unique ideas