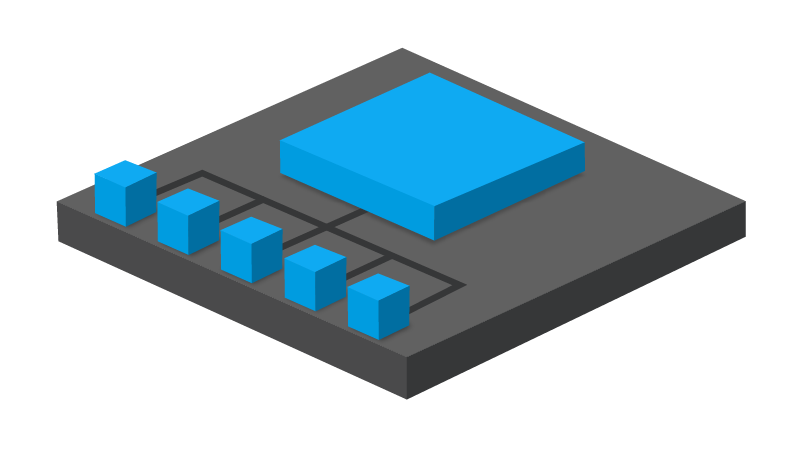 New technologies come at you fast. Unique business challenges demand something that doesn't fit the rigid limitations of mass-produced network hardware. At Netberg, we welcome the opportunity to develop, manufacture, and support your innovative networking solutions, giving a competitive edge.
We offer custom hardware solutions based directly on your business workflow demands, going from a concept to the design, prototyping, certification, production, and logistics – all according to your requirements. Documentation, OS, and software support, diagnostic tools will be ready for your tailor-made infrastructure.
Getting ready for 5G applications and ever-increasing network bandwidth demand is crucial for staying competitive. Moving to white-box platforms helps carrier network and data center operators to deploy, maintain, and scale-up future-proof solutions for 5G networks and services.
Contact us at sales@netbergtw.com to get started!
Software Services
SAI/SDK support:
- Provide SAI and related SDK support and bugfix
- BSP release support and bugfix

Driver support – provide source code for all relevant drivers:
- Switch peripheral drivers: i2c, CPLD, PSU, FAN, etc.
- Hardware Abstraction Layer (HAL) customization
BIOS/BMC customization:
- BIOS/BMC existing functionality support
- BIOS/BMC feature development and enhancement
Optics AVL development:
- Optic module performance tuning
- Optimization specific to the customer AVL
Hardware Services
Hardware testing
Hardware support and troubleshooting
Hardware customization and related driver development
Testing Services
Platform software testing, system software testing:
- OS driver, firmware, ASIC, and functionality testing
- OS performance validation
Specification
| | |
| --- | --- |
| Engineering | Innovations in the design are the difference between getting to the market and defining the market. Our expertise and experience in product development, testing, assembling, and QA will help you reduce overall product costs and deliver unique products to lead the market. |
| Design | Based on our knowledge and years of experience, we design products right. Overcoming the complexity and challenges, we deliver solutions that bring a competitive edge to our customers. Bringing new products to the market quickly and cost-effectively is essential for staying ahead of the competition and raising new revenue streams. |
| Supply chain | By partnering with the world top EMS manufacturing, Netberg integrates the supply chain from design to delivering high quality yet cost-effective white box hardware. We make sure that our customers get products designed and manufactured to the highest performance and quality standards. |