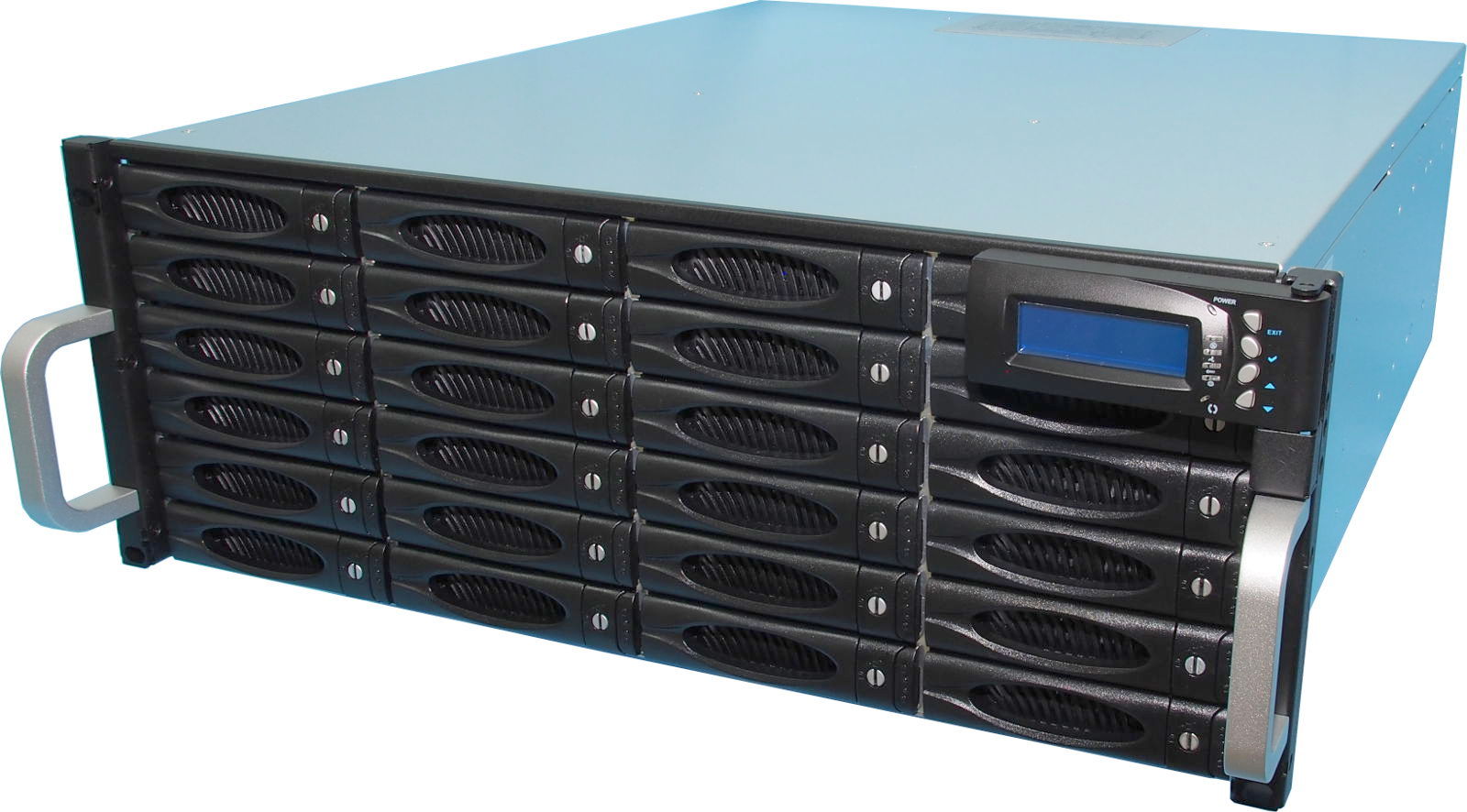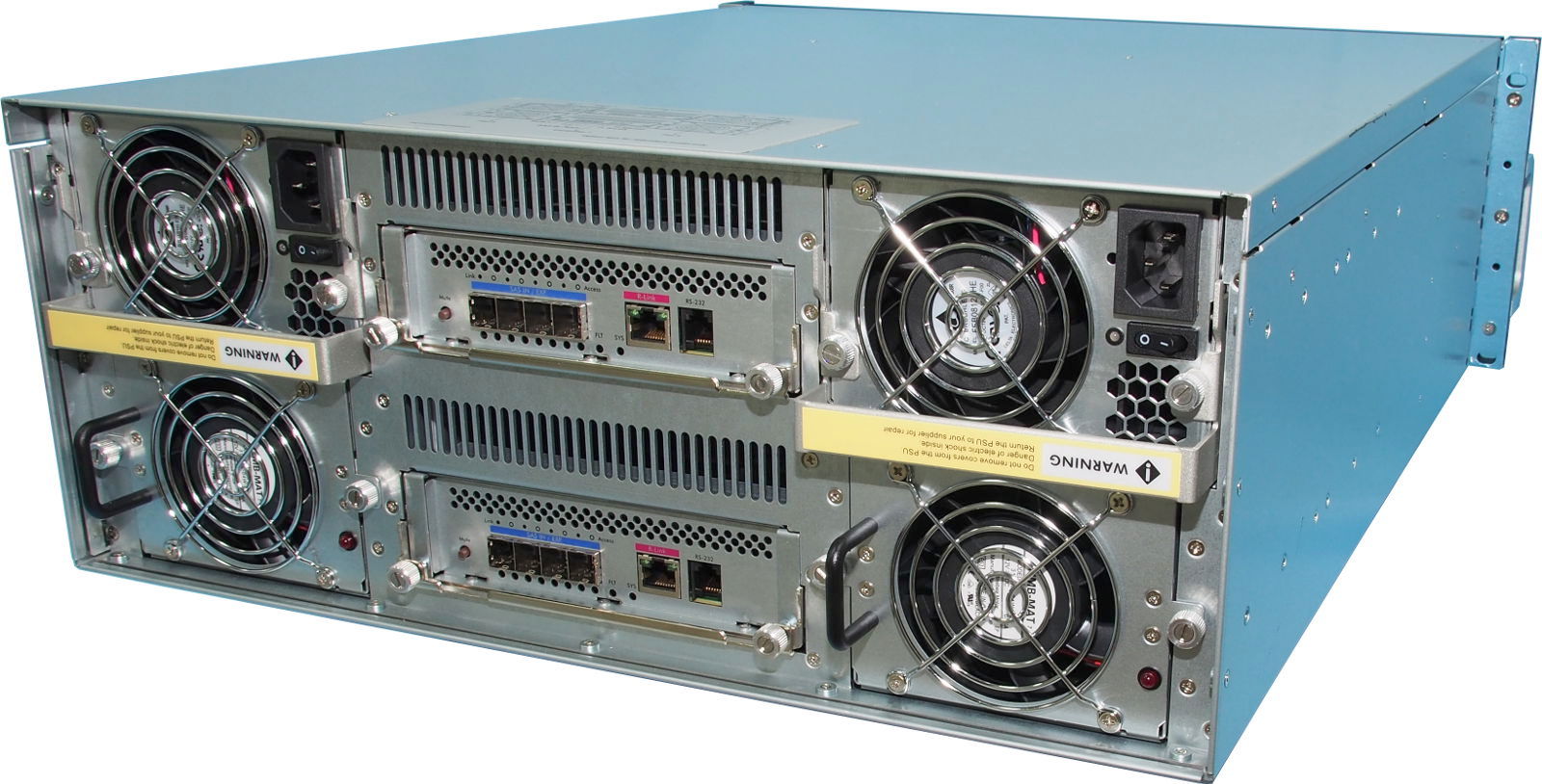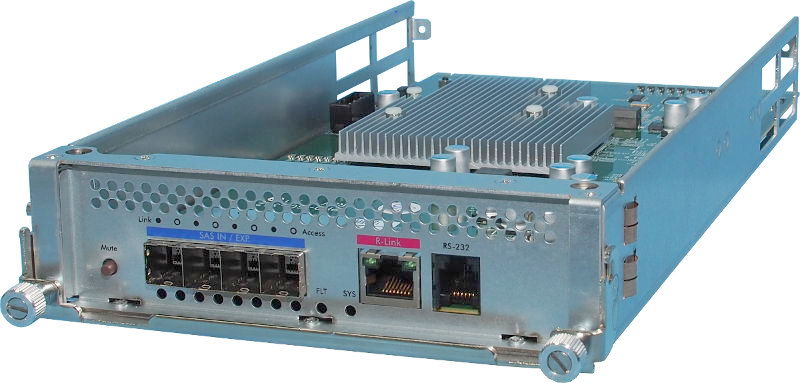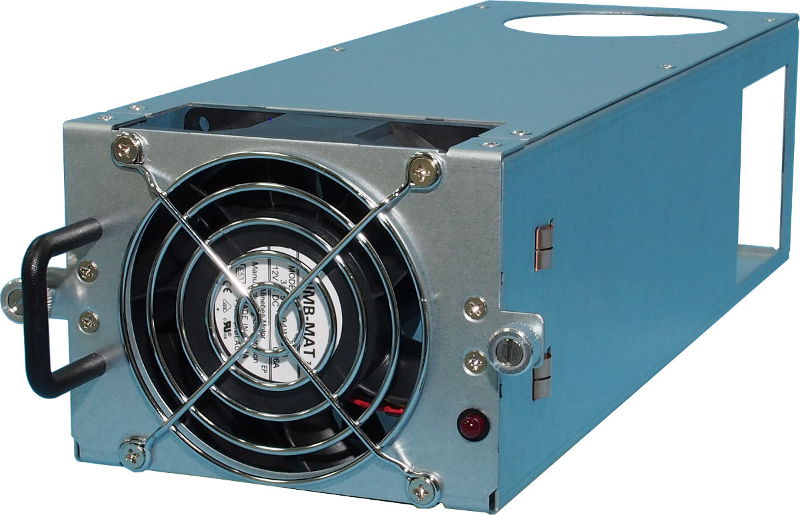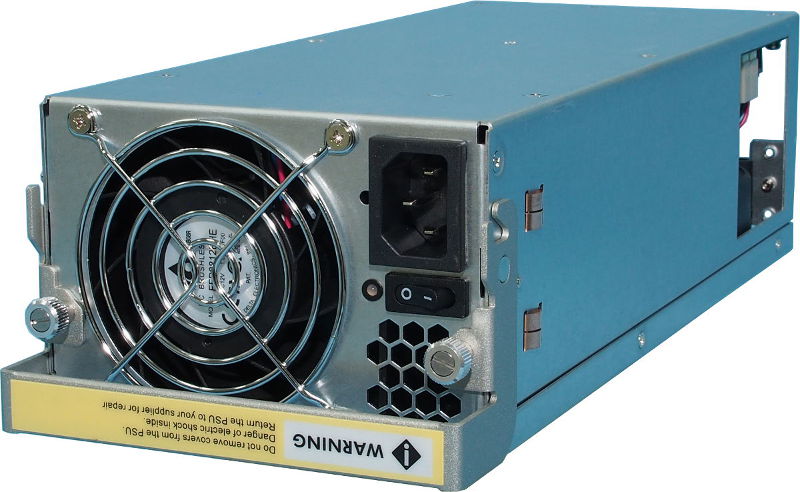 Netberg Aeon J424 M3 JBOD is a cost-effective solution for HA cluster, server primary or near-line storage expansion. 24 hot-swap 3.5″ 12G SAS HDD trays and high-availability design meet the 4U height, short depth and reasonable cost. You can choose between mission-critical SAS 15K drives, high-capacity SAS NL 7.2K drives or extremely fast SAS SSD drives or mix them to create the right storage solution for your needs.
Netberg Aeon J424 M3 JBOD can deliver up to 19.2 GB/s of bandwidth to hosts over four external multi-lane SAS 12G ports. Such performance is important for applications like video post-production, direct-attach storage for HPC, cloud storage.
Features
High availability and performance of Netberg Aeon J424 M3 are a perfect match to demanding business applications requirements.
Beside 24 front-accessible trays, Aeon J424 M3 can daisy-chain up to 6 more JBODs for total 144 drives. With SAS NL spindles, it gives enormous capacity that is excellent for near-line archival storage.
Total redundancy is backed by drive hot-swap, redundant hot-swappable power, cooling and dual SAS interface modules (SIM). Notification LEDs help to localize problem in seconds.
When combined with Windows Storage Spaces, HA Linux or LSI Syncro CS solution, Aeon J424 M3 is an excellent base for continuous-availability cluster solution. HA for application cluster, virtualization, storage services became affordable for SMB companies.

While only four direct-attached servers are possible with Aeon J424 M3, SAS switches extend it to scale-out SAS SAN with hundreds of nodes.
Specification
Model
Netberg Aeon J424 M3
Application
24-bays modular SAS JBOD for server storage expansion and HA clustering
Controllers
Dual SAS 12G SIM for redundant access
Storage
24x SAS 6/12G 3.5" and 2.5" hot-swappable drives

Daisy-chain up to 6 JBODs
Interfaces
4 x 12Gb/s mini-SAS HD SFF-8644 ports per controller
HW management
SES-2 support for standard enclosure management
RJ11 console port (RS232)
RJ45 (Ethernet)
Indication
System LED indications
Fan speed monitoring
Power supply monitoring
System voltage monitoring
System temperature monitoring
System alarm
Power supply
500W
1+1
100V~240V AC / 50~60Hz
Cooling
Redundant four heavy-duty PWM fans with optimal fan speed control
Environmental spec
Operating relative Humidity: 20–80%
Operating temperature: 10–40 °C
Dimensions (D x W x H), mm
4U, 610 x 445 x 175